Heating and air conditioning (HVAC) represent 38% of monthly energy expenses. Here are some low-cost and no-cost steps that you can take to get the best efficiencies:
Thermostat settings: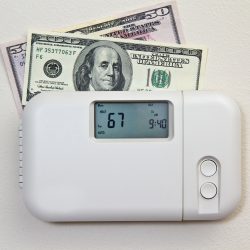 If you raise your indoor temperature by 2-3 degrees in the summer or lower it the same amount in the winter, you could save 10-15% on your annual costs.
AC compressor: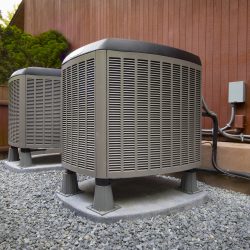 The outdoor portion of your air conditioner should be kept clear of debris that can reduce the flow of air around the unit. It should also be shaded from direct sun, and the inside and outside coils cleaned annually.
Airflow: Your heating and air system has been designed for maximum efficiency. The duct system has been tested to limit leakage and your house was similarly tested to minimize air leaks. Proper airflow through your home is very important, so interior doors to any room that has a heating and air vent should never remain closed for extended periods of time.